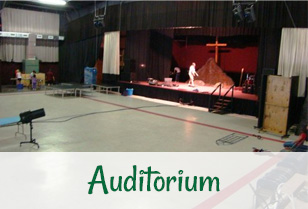 Our auditorium can seat up to 800! Fully equipped stage with multiple lighting options, sound system, projectors, screens, props and more.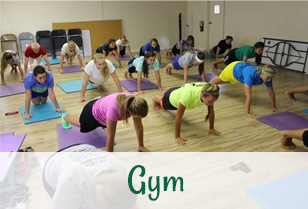 Our 4,000 square foot A/C gym has a full basketball court, ping pong tables, equipment, air conditioning(!) and more. Centrally located o the camp grounds, the gym provides a cool respite from the great outdoors.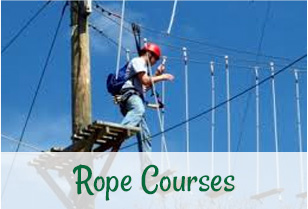 Camp has both high and low ropes courses for your campers. High ropes course is subject to availability and requires our staff to supervise for safety reasons.