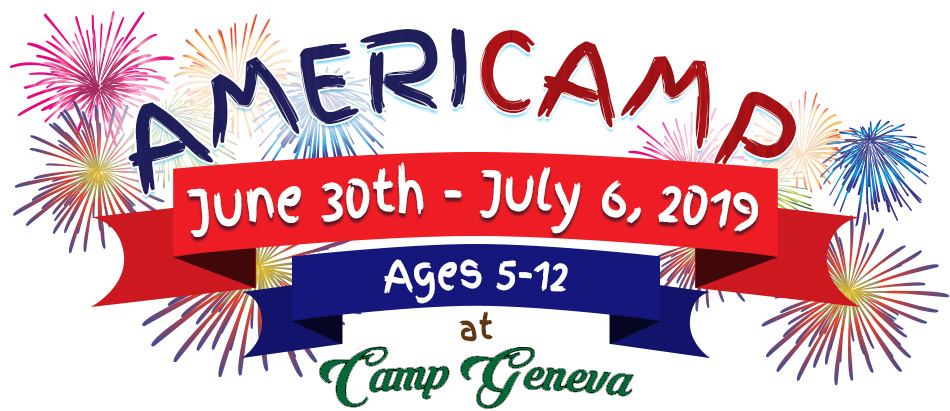 Join us
for this introduction to Camp Life as
we celebrate everything American
in this 6 night/7 day adventure!
Have you ever wondered what a week at Camp Geneva would be like?
Maybe you're just out of reach to attend our Day Camp and for whatever reason, family camp hasn't worked out for you. After an overwhelming amount of requests. We have delivered just what you've been asking for! This is an extraordinary one time event at Camp Geneva! It is a great opportunity for first time campers to be away from home, and still close enough for peace of mind! Your child will get to learn archery, go zip lining, and swim in our private lake! Our experienced counselors will be there every step of the way, providing encouragement and joy, making sure your child has a safe and fun environment to grow! With pride, we invite you to become a part of our Camp Geneva family!
SIGNUP TODAY!

DOWNLOAD OVERNIGHT CAMP SCHEDULE


Fireworks from our private beach!
Red, White, and Blue Costume Contest
Special Concert Performance
Team Olympics Day
$599
Friends Discount
Includes Everything!
---